Download Krunker.io Extension
Krunker.io is a popular shooting battle game that has taken the world by storm. Krunker.io cheats, tricks, and hacks will help in improving your general performance in the game. Therefore, you should start using them if you want to increase your chances of winning. You can find these cheats on the computer platform. For you to use Krunker.io cheats, you have to download Krunker.io extension.
You need to download an internet browser and then a plugin to run the Krunkerio extension. You can choose your most preferred browser plugin from the following available plugins for browsers:
Tempermonkey Chrome
Greasemonkey Mozilla
Tampermonkey Opera
Krunker.io Extension
You can download the Krunker.io extension with the Krunker.io mod URL.
No Fire Limit
Firebot
Auto Aim
Auto Reload
Fast Healer
Player Tracers
Custom Aim Settings
Show EPS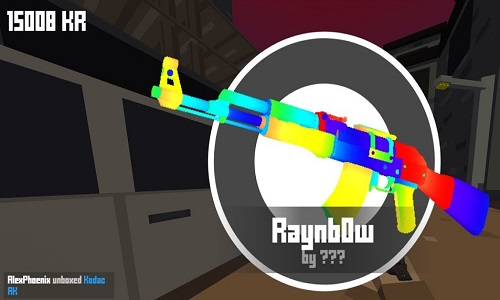 You need to install browser plugins before downloading Krunker.io extensions. Then, you can use it without any problem.
Krunker.io Extension (needs tampermonkey or others below)

You must have 
TAMPERMONKEY CHROME  / TAMPERMONKEY OPERA / GREASEMONKEY MOZILLA
VirusTotal Scan: Krunkerio Extension
Players need to delete other krunker.io scripts!

Updated: 1 May 2020
Krunker.io Extension for Tempermonkey Chrome
To download Tempermonkey Chrome on your device, you must first sign into Chrome and send yourself a reminder or enable sync. Tempermonkey has always been and still is the most popular and preferred user script manager. This extension has more than 10 million users. This extension is used to run Krunker.io scripts and cheats. It is used precisely to run user scripts without any problem. In case you don't know, user scripts are simply little computer programs that help you play Krunker.io games online with some extra features. When you have Krunker.io mods extension, you will be able to edit and manage your user scripts to use in the game.
Greasemonkey Mozilla
Just like the name suggests, the Greasemonkey extension is downloaded from Mozilla. This extension allows Krunker.io players to customize the way the web page behaves or displays when playing the game online. Just go to Mozilla's home page and download this browser plugin. When you have Krunker.io extension, you will be able to customize how Krunker.io scripts, cheats, and codes display.
Tampermonkey Opera
To download Tampermonkey Opera on your device, you will have to sign into Opera. This is a free browser plugin. It is used to run the most popular Krunker.io user script manager in the game. This plugin is not only available for Opera Next, but also for Firefox, Dolphine Browser, Safari, and Microsoft Edge. This plugin gives players many conveniences in managing their Krunker.io script installation and automatic update checks and so on.
Krunker.io extension is what you need to use Krunker.io cheats and win the game easily. With Krunker.io cheats, you will get enhanced features. Just make sure that you are downloading your extension from a reputable website. Otherwise, your device might be infected with malware or virus. This will only spoil the fun and eat your internet data. Malicious user scripts are dangerous and can act on your behalf, steal your data, and violate your privacy.
Start using the Krunkerio extension today and start enjoying playing this enemy shooter game. It is the most enjoyable io game that gamers can't stop talking about.
If you want to use the updated version of the Krunker.io extension, you should check the Krunker.io extension 2021 version.