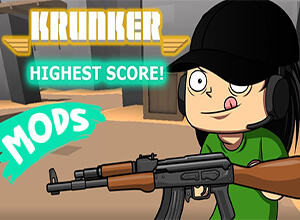 Krunker.io mods provide players with extra features to beat other players. The most popular features of Krunkerio mods are wall hack, aimbot, and unlimited bullets. In addition, there are different features for many players so players can choose their own features. In this article, we are going to talk about downloading Krunker io mods.
How to Download Krunker.io Mods?
The players, who want to play the game with Krunker.io mods, need to install the mods. The user interface of the mods is quite simple and easy. You must first determine and decide which browser type to use playing the Krunker.io game. Krunker.io mods are now running smoothly with 3 browsers which are Google Chrome, Opera, and Mozilla Firefox. If you'd like to play the game with Google Chrome and Opera browsers, you'll need a browser extension called Tampermonkey. If you want to play the game with the Mozilla Firefox browser, you will need a browser extension called Greasemonkey.
Downloading these browsers' plugins is pretty simple. We have a download link for each browser plugins just below. Those links can be downloaded free of charge from the browsers' own official web stores. After downloading, there are no settings for add-ons, so you can pass the process of downloading Krunker.io mods.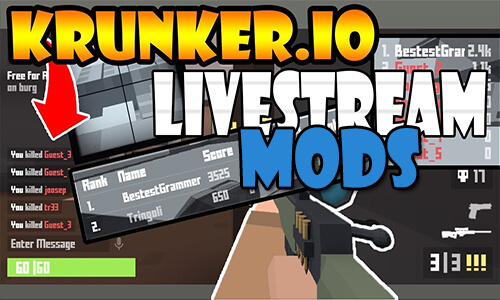 The Features of Krunker.io Mods v2
Player ESP (Wall Hack)
ESP Line Color
ESP Text Color
Fast Healer
Player Tracers
Auto Respawn
Show FPS
No Fire Limit
Speed Hack
Firebot
Auto Reload
Auto Aim
Auto Aim Range
No Recoil
No Reload
BunnyHop
Zoom range for Weapons
Scope range for Weapons
Aim Through Walls
Custom Aim Settings
Auto Weapon Swap
Krunker.io Mods v2 (needs tampermonkey or others below)

You must have 
TAMPERMONKEY CHROME  / TAMPERMONKEY OPERA / GREASEMONKEY MOZILLA
VirusTotal Scan: Krunkerio Mods
Players need to delete other krunker.io mods extensions!

Updated: 1 May 2020
Some Tips About Krunkerio Mods
Fast Keys
1: Change Auto Aim Mode (to use auto aim, players should disable auto fire feature)
2: Auto Bhop
3: Auto Reload
4: No Recoil
5: Aim Delta
6: Burst Shock
7: Force Scope
8: No Death Delay
9: Super Gun
0: Spin Bot
After downloading Krunker.io best aimbot, it is very simple to adjust because everything can change in the way you want it. After downloading Krunker io mods, you must first make the mod settings before entering the game. In order to be able to set the mod settings, you must press the Hacks button on the right side of the game. After you press the button, a cheat setting page will appear on your screen. In this section, you must open the firebot, fast healer, ESP, and aimbot features individually, because these are the main features of the mod.