Krunker.io Best Mods (Insane)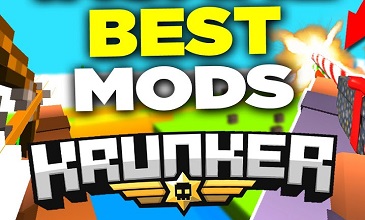 You must aim to have the best score by killing other players in Krunker.io game. Many players want to perform best and earn the best score in this game. It provides you with better-looking weapons and characters with more Krunker.io points. Using the Krunker.io best mods allows you to unlock unique powerful features and enhance your winning chances. This special hack is designed to provide players with additional features.
How to Use Krunker.io Mods?
The mods are actually extension or scripts which offer players with plenty of additional cheats or features. A few of them are wall hack, fast healer, auto aim, hip fire & player tracers. To apply or use mods in the game, your browser needs to have Greasemonkey or Tampermonkey plug-in attached to it. Using these plugins is quite simple. You download a software management plug-in according to your browser selection. After downloading either of these two, you can add or manage scripts for Krunker.io game 2020. When you activate the script in the game, you can access many different features. We will list these features in detail in our topic.
Features Available in Krunker.io Best Mods
According to many players, the most important feature stands out as the ability to see the other player from the wall. This feature alone is enough for many players. There are several exciting features available in Krunker.io mods. Some of them are as follows:
Esp Text color
No recoil
Bunny Hop
Manual Aim Assist
Triggerbot
Use Weapon Range
FireBot
Aim Through Walls
Fast Healer
Auto Respawn
Player Tracers
Auto Aim
Quicksoper
Custom Aim Setting
FPS Counter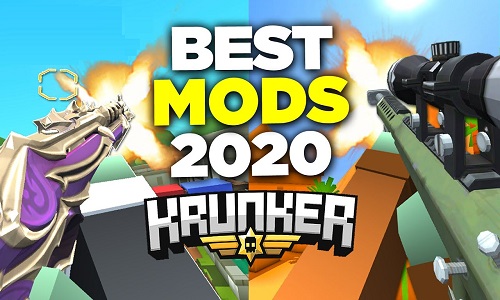 Fast Keys
1 – Change to Auto Aim Mode (auto fire feature to be disabled to make use of this feature)
2 – Auto Bhop
3 – Auto Reload
4 – No Recoil
5 – Aim Delta
6 – Burst Shock
7 – Force Scope
8 – No Death Delay
9 – Super Gun
0 – Spin Bot
Krunker.io Best Mods (need tampermonkey or others below)

You must have 
TAMPERMONKEY CHROME  / TAMPERMONKEY OPERA / GREASEMONKEY MOZILLA
VirusTotal Scan: Krunker.io Mods
Players need to delete other krunker.io mods!

Updated: 1 May 2020
Krunkerio Mods Installation Tips
The Krunker.io aimbot download 2020 process is really simple. Greasemonkey or Tampermonkey plug-ins need to be downloaded & installed in the respective browser like Opera Mini, Mozilla, or Chrome. Next download Krunker.io best mods. Then, Greasemonkey or Tampermonkey will install automatically, load & begin the mods.
On opening the game, you can view a red dot on the screen's top left corner, displaying the completion of loading by Krunker.io mods and its running status. In case the dot is not visible, then it is necessary to activate mods simply by clicking on it. you can change, personalize or make the Krunker.io best mods settings. This is possible by clicking the hack key present in yellow color.
Using Mods Features
Krunker.io best mods include Player Tracers. It helps you to determine your enemies' exact position & location and kill them much faster by using firebot feature. Using BunnyHop feature allows you to run & jump and survive from your opponents. You can get to know enemy details like enemies' names, weapon types, health, distance & number of ammunition possessed. Using this feature 'Aim Through Walls', you can aim & shoot through the walls. Different varieties can be enjoyed with Auto Aim feature.
With Krunker.io mod, you have a high chance to annoy other players in the whole game. So you should be respectful and understanding towards the players in the game.