Krunker.io Best Settings Guide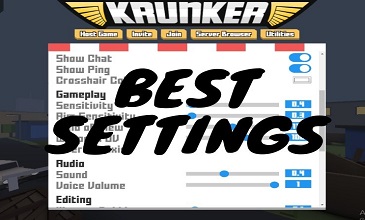 You can easily customize your game settings in the Krunker.io shooting game. Your settings in the game can directly affect your game performance. Therefore, you should enter the game by adjusting each of the settings accordingly. In this article, we will present our suggestions for Krunker.io best settings.
Krunker.io Settings Guide
If you are seeking a web-based war game to play with, then you can check out Krunker.io. With regards to gaming style, it is quite similar to that Counter Strike. However, no download will be necessary to engage. Krunker.io adjustments are quite easy. Your game can be enhanced with Krunker.io best settings. Your FPS will significantly increase by carrying out game setting adjustments. You can observe enemies and accordingly react quickly and smoothly. You also will be able to hit enemies effortlessly and emerge the game's winner.
Know Krunker.io Best Settings
This is indeed an easy and simple game to play. Its settings enable you to play easily and derive complete entertainment. You can use the latest functionality and features to have a mind boggling gaming experience. You can change Krunker.io settings according to your own preference.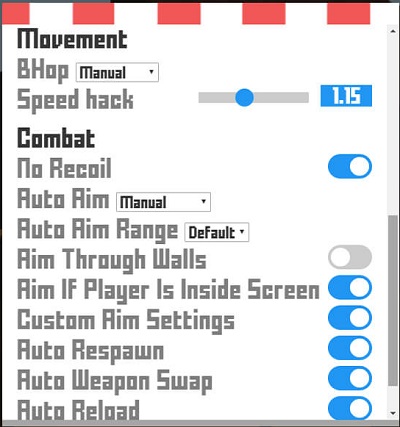 Some players use Krunker.io aimbot mods to get more kills in the game. You can see the krunker.io aimbot mods settings above.
What Settings Can Be Changed?
Few settings to change are selection of audio, quality, editing, interface, and editing prior to start of the game. Also is present a wide range of weapons to choose from to kill your target smoothly & effectively. With Krunker.io best settings, you are sure to win the game and make it more interesting.
How To Make Changes?
Several changes can be made to the Krunker.io game 2020. this way, you can have the very best Krunker.io best settings, thus providing you with enhanced features and functionality. The following changes can be made like:
Quality: Game settings can be changed by selecting quality. Bullet traces can be set with particles. With resolution, you can adjust the Krunker.io game's image quality.
Interface: Show UI enables or disables user interface, while Show Ping enables/disables showing ping. With Show Chat, you can enable/disable the chat system and with Crosshair Color, crosshair colors can be adjusted.
Audio: The voice volume setting allows you to adjust the microphone volume. Sound also you to turn on/off gunshots. Also, you can turn on/off the general sounds of the game.
Editing: Shading enables on/off shading, while Show Weapons shows on/off weapons. Depth Map allows activation/deactivation of the green screen. Load Mods enables/disables mod loading onto the game. weapon bobbing allows up/down weapon movement for view adjustment.
Gameplay: Aim Sensitivity allows you to change while shooting. Field of View allows you to expand/collapse the view field. Sensitivity can be used for changing mouse sensitivity. Invert Y-Axis can help flip the Krunker.io game's aim aspects.
Therefore getting to understand Krunker.io best settings can help you to win the game easily & enjoy the sessions thoroughly.