Krunker.io Game 2019 Guide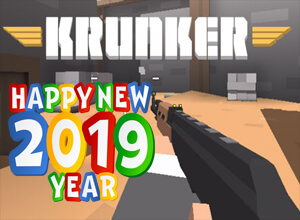 Krunker.io game 2019 is a first person shot io game that can be played easily. Before entering the game you must open a Krunker.io account to gain points. In this way, you can earn points from games and develop your character easily. When your character develops, you can gain some advantages over other players and easily defeat them.
There are 3 types of Krunker.io maps that you can play on the official servers of the game. These maps are maps of Burg, Littletown, and Sandstorm. In these maps, you can play with 3 kinds of game modes, FFA, team deathmatch, and point modes.
Krunker.io Game 2019: Shooting Skills
Krunkerio has many player classes and weapons. The moment you conduct with your search, you will come across numerous shooting games that can be played online. Logging in to Krunker.io game will give you the golden opportunity to enhance your shooting skills at the best. You will be able to serve as a skilled shooter that too at the comfort of your home.
Run N Gun – Autumn SMG, Blushed SMG
Hunter – Kodac Reticle, Autumn Hunt
Rocketeer – Mossy Rocket, Kodac RL, Faded RTL
Spray N Pray – Hazard LMG, Machinist LMG
Vince – Tiger Slug, Digital Slug
Triggerman – AR Wired
Marksman – Tiger MMA, Barbed Auto, Hazard auto
Detective – Wanderer python
Online Shooting Games – Entertaining Your Mind
Once you are accustomed to basic shooting skills, it will give you an opportunity to move further. These games are very much helpful in arising a competitive spirit among players. Along with entertaining your mind at the best, you will be able to come out of the daily monotony in a smooth manner.
The more you browse, the easier it will become to halt to the best decision. Switching on to the internet will help you a lot in refreshing your mind. As you will come across the fact that your desires are getting fulfilled through Krunker.io game 2019, it will definitely persuade you to move ahead through further research.
Playing games must be made a vital part of daily life. They will tease your brain and keep you in an entertained state.