Krunker.io Bhop Script (Bunny Hop)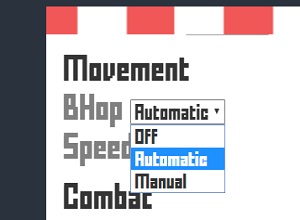 Bunny hop is called to increase the speed of the character by jumping in series. This tactic has entered our lives with the counter strike game. You can do bunny hop in Krunker.io but you have to deal with too many keyboard keys. If you do not want to deal with keyboard keys, Krunker.io bhop script (bunny hop) is suitable for you.
What is Krunker.io Bhop Script?
The speed of your player will increase considerably with Krunker.io bhop script. You will move very quickly on the map of the game. When your player's speed increases, enemy players will be forced to target you, and your death rate will drop. When you move fast, the speed of killing enemies will increase and you will be able to play the game more flexibly.
Krunker.io bhop is an online first person shooting game tactic in which is inspired by battle – royale styled games. Krunker.io game divides the players into two different teams and they have to shoot the other team members to kill them and win the battle. The game is very popular because it has a very interesting concept where millions of players are thrown into a huge arena and only one of them will get out alive. The users have to be careful and in the proper knowledge of the map, they have to play in.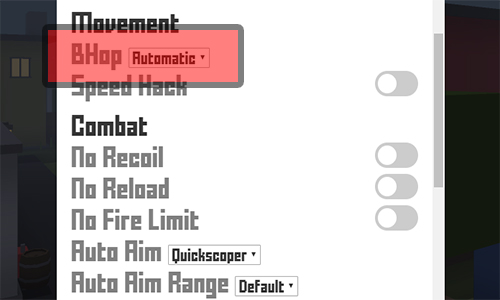 Fast Keys
1: Change Auto Aim Mode (to use auto aim, players should disable auto fire feature)
2: Auto Bhop
3: Auto Reload
4: No Recoil
5: Aim Delta
6: Burst Shock
7: Force Scope
8: No Death Delay
9: Super Gun
0: Spin Bot
Krunker.io Bhop Script (Bunny Hop) (needs tampermonkey or others below)

You must have 
TAMPERMONKEY CHROME  / TAMPERMONKEY OPERA / GREASEMONKEY MOZILLA
VirusTotal Scan: Krunker.io Script
Players need to delete other krunker.io bhop scripts!

Updated: 1 May 2020
Krunker.io Game with Bunny Hop
The users are given some awesome weapons and tips to win the game. The users can choose their very own characters with Krunker.io bhop tactic. No matter what combat style you choose, there's a character class in Krunker.io that will work for you. The class of the Krunker.io comes with a specific weapon that is different from each other so it is highly recommended to try out every character in the game. The maps in the game are designed very creatively which possess a degree of verticality and nuance that makes the users into some other world. You'll find a ladder to climb, nooks, and crannies to hide in the objects. You can also have all the features with Krunker.io aimbot.
The users who have a slightly high temper, tend to play shooting games more because they try to vent out their anger through the game. The animation, special effects, and noise are highly appreciated by the users of Krunker.io game. The game which comes together as an overwhelming game for the players is deeply satisfying at many levels. The developers have advised the players to learn all the controls and maps of the game very carefully to ace the game and be the ultimate king of battle games.