Krunker.io Controls List and Tactics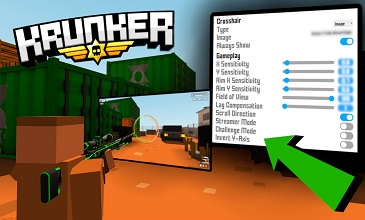 All Krunker.io players should know Krunker.io controls list to kill enemies readily. The controls are simple for all players and anyone with a keyboard can easily play. In this article, we are going to talk about Krunkerio controls.
A multiplayer IO shooting game, Krunker.io is quite popular. In this first-person game, you are supposed to annihilate as many foes as possible. It is a quite user-friendly game, although you might find it a little tough in the beginning. The map list of the Krunker.io game can easily be seen from its main window. Once you register, you can easily edit or upload it.
You can find control options for interacting with other players while playing this game. You can also chat with them immediately after entering the game ambiance. All that you really need to do is type a message and hit Enter to show it to other players. There are lots of Krunker.io controls which add to the fun and make it easier for you to play the game. In order to win this game, you need to use proper control keys.
Krunker.io Controls List
In the game, you must fight enemies and be the winner of the game. Many players are acquainted with the Krunker.io game and are just starting to play the game, but they don't have detailed information about the game. If you have just started the game and you do not have information about how to play the game, you should definitely learn the Krunker.io commands and controls list. The Krunker.io controls list is simple and feasible. It is the controls that players of all ages can learn in a short time.
Forward: W
Backward: S
Right: D
Left: A
Aim: C
Reload: R
Spray: F
Crouch: SHIFT
Jump: SPACE
Next Weapon: Q
Previous Weapon: E
Chat: Enter
Voice: V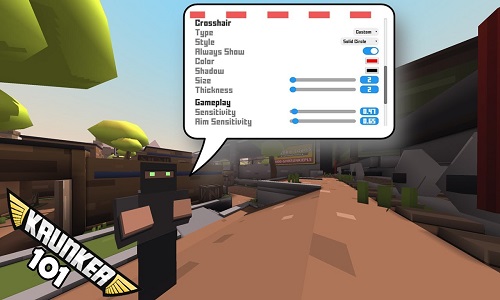 You can jump over and move from objects with the help of SPACEBAR, and move in the game as well as reach different places with WASD. If you want to check your progress this game and your own position as a leader you have to check out the main window board. There are rankings available on various categories – such as, number of wins, total number of enemies killed and more. This can help you to improve your game playing.
Each and every step in our lives teaches us something. Once you join online shooting games, you will enjoy further development in thinking skills. Shooting requires a high amount of concentration. Firing unnecessarily here and there is not at all a qualification of a skilled shooter. The player needs to make proper application of strategic and calculated thinking.
Knowing Krunker.io controls very well allows you to be first in the game to a large extent.
If the target gets missed, your attempt must be to shoot it in the second chance. You need to devote time to make your pathway to shoot the target. The application of exclusively designed tactics will let the player emerge as a successful player. Once you cross the initial level, it will be easy to switch on to the next higher level.
How to Find More Controls?
More number of controls of the game that can be found in the default or original version. You can unlock more number of Krunker.io controls when you play the game in an unblocked server or make use of hacks, cheats and mods. You can make the overall game playing experience much more convenient while playing online.
There are lots of forums blogs and websites dedicated to the game and you can easily find out about more number of Krunker.io controls which can be very useful for you to fight your adversaries and survive in this IO game. You can easily find out about unblocked servers or private servers where many more controls can be found for this game, in order to make the playing experience much easier.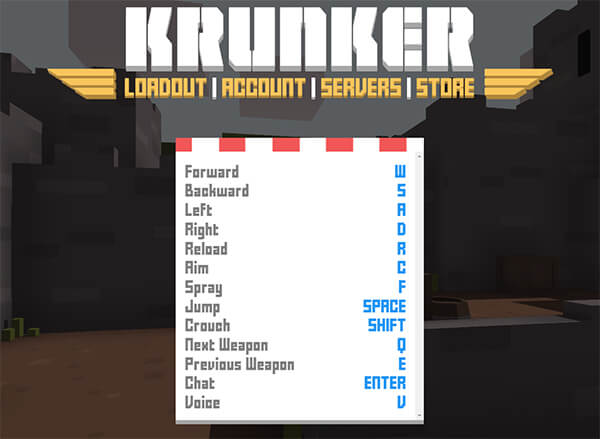 Become a Master of Games
One day you will become the master of all trades. People ranging from teenagers to adults, all are on their way to give a trial to online shooting games. You will infer a good improvement in hand-to-eye coordination that too in a considerable manner. Lots and lots of experts are still arguing in the favor of same. Why despise these game rounds? Let us give you a trial so that you may emerge victoriously.
One must not let him get blown away by gossips and rumors. It will be a great idea to give a trial on your own. Reaping the exclusive benefits of Krunker.io controls will help you to become an efficient shooter without any risk. High advancement in technology has let people achieve their targets at the best.