What is Krunker.io Game Online?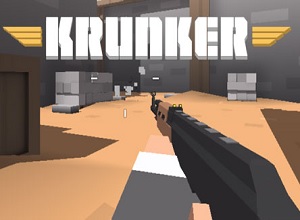 Krunker.io is a first person shooter io game which contains different weapons, maps, servers, clan, and account system. Online games including the Krunker.io game will bring out the hidden satisfaction of the player to shooter games.
Are you fond of shooting but did not get any opportunity to unleash the hidden talent? Relax! The World Wide Web has introduced several opportunities to let enjoy enthusiast players at the best. The player who kills the most competing players in the game and wins points will be able to win a certain amount of game money.
Krunker.io – Fulfilling Desire of Shooting
The grace and grandeur of online shooting games will keep players glued. They have been recognized to be one of the best ways to vent aggression without harming anybody. Logging in to Krunker.io and others will help in meeting your target through animation. You will get a golden opportunity to carry on with your shooting activity through a computer screen. This multiplayer fighting game offers players the chance to play on different maps.
There is a plethora of benefits in association with web based shooting. They let one improve his shooting skills at the best without any difficulty. One must not miss the chance to enhance his overall skills and strategy. Learning has no particular age. Thus, players regardless of their age groups must give a trial.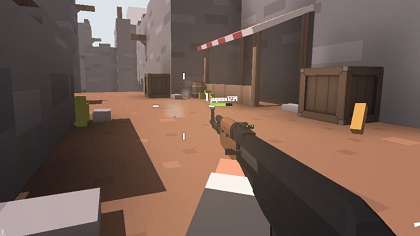 Get Rid of Stress through Online Shooting
Playing games help a lot in providing relief from unnecessary stress. Recreation must be such that it keeps your mind in an entertained state. Once your office hours get over, you make your pathway towards home. To come out of the monotony, it is preferable to log in to game websites including Krunker.io and pamper your mind. You must definitely create a Krunker.io account or membership before entering the game so that the points you earn in the game will be converted into game money.
The game features free for all (FFA), team-winning, and flag-grabbing game modes. Players can enter servers with these game modes or open their own game rooms. In this game, players can set up their own rooms and play freely with their friends. There may be a bit of difference in terms of rules, but shooting games will definitely fulfill your desire to enjoy the grandeur of using shooting guns. Krunker.io best class is referred to as Krunker.io Hunter according to many players.
Taking an aim at the earliest will definitely earn you points and open your gateway to try further higher levels of games. Online portals inclusive of Krunker.io permitting playing at free of cost must be preferred. They will contribute in mastering the required skill.