Krunker.io Account Details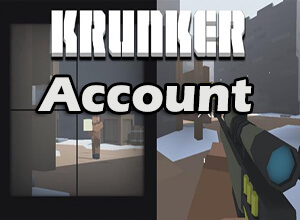 Krunker.io is a popular first person shooter io game on the Internet. The player is trying to be the winner of the game by killing enemies. In order to gain points and Krunker.io money, you must have a Krunker.io account or you cannot win anything from the players you kill. When you open an account, you can have many different functions. The most important of these is to create a clan or join a clan.
Krunker.io Account – Enabling to Free Your Mind
First of all, you should learn how to make a Krunker.io account and create your character. Browsing the internet will definitely let you come across numerous options to choose from. Logging into the Krunker.io account will pave the pathway to help you come across numerous online shooting levels of games. Through the internet, you will not only be able to get connected to your nearest and dearest ones; but also come across numerous entertainment options.
People who have Krunker.io account can see the following data by clicking on the account tab on the main screen of the game.
Character name
Clan
Level
Score
KR points
Kills
Deaths
KDR
Games played
Games won
W/L
Time played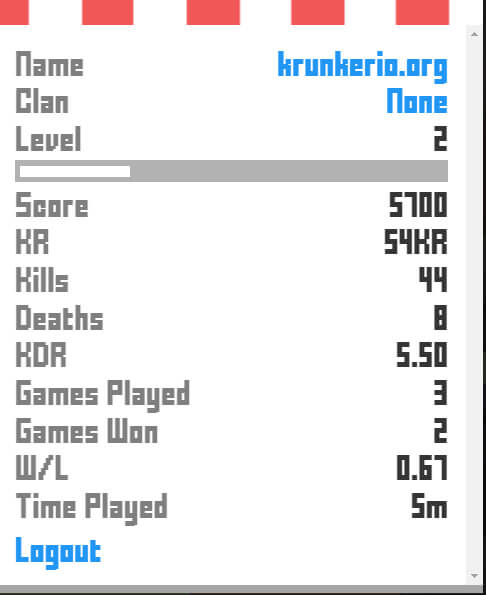 Krunker.io players can also kill enemies by choosing different class characters. When you have a Krunker.io account, you can gain Krunker.io game money which is called KR points. Then you can buy Prize Wheels which are Prize Wheels are Starter Spin, Elite Spin, Heroic Spin, and Attire Spin. You can drop items from Prize Wheels such as different weapons or costumes. So you can strengthen your character by equipping it with unique weapons. With different costumes, you can make your character more charismatic. So you can enjoy the game more.
Some people assume that online games serve to be as non-brainers. In reality, these games will truly benefit your eyes as well as the mental ability to a high extent. As per recent studies conducted, it has been inferred that online violent games are incorporated to promote a high sense of perception for enthusiastic players.
Online Firing Games – Can be Played Anytime
You may log in to online games including Krunker any time. Krunker.io game can be easily accessed with the help of your smartphone as well. Thus, you need not depend on your computer system every time you are desirous to play the game. One must not miss this golden opportunity to enhance his shooting skills at the best. Along with shooting, you will be learning numerous tricks to come across the game in a smooth manner.
The Krunker.io account is easy in terms of creating. It will open the gateway to elevate your overall level of intelligence in a highly creative manner at best.