Krunker.io Assault Rifle Stats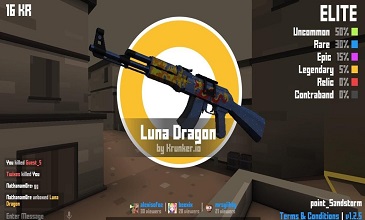 As a gamer, you cannot find any person who can deny the benefit of using the Krunker.io Assault Rifle. It is a primary weapon that is mostly used by triggerman. The weapon was present during the game's launch and it is the default weapon that all the players will get approved whenever they start the game. The assault rifles have better compatibility and ensure that you get an All-in-One weapon that can help you to battle against players with enhancing your abilities.
Is Krunker.io Assault Rifle A Real Gun?
Some people already know that the assault rifle in the game is majorly on the real-life alternate of the gun which is a Russian made rifle series. You can find that the game has a weapon that is just like the producers. The assault rifle is a great choice of weapon during closed or long-range combat as you can easily gain an advantage using these weapons.
All players can choose this weapon for free and enter the game. This rifle is preferred by many players. The biggest reason for this is that its features are more advantageous than other rifles. The technical features of this weapon in the game are as follows. Krunker.io best gun is said to be the Assault Rifle according to many players.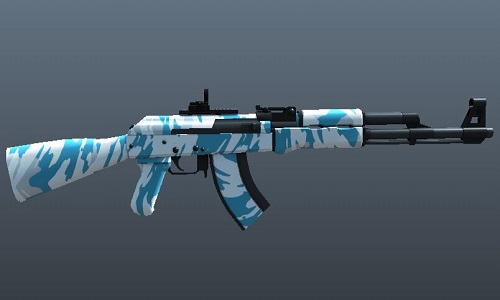 Special Effect: None
Pierce: 1
Damage: 23
Damage Dropoff: 5
Range Distance: 700
Ammo Count: 30
Reload Time: 1300 ms
Fire Rate: 120 ms
Spread Rate: 100
Zoom Rate: 1.6
Swap Time: 300 ms
Aim Speed: 130 ms
Speed Multiplier: 0.95
Headshot Multiplier: 1.5
What Is The Firing Speed?
When you use the assault rifle in the game then you will get a fully automatic rifle firing speed which has about 550 rounds per minute firing speed. You can easily use this medium-range gun which has high base damage.
It is the perfect reason why you should consider using the Krunker.io Assault Rifle as you can easily use it in a casual or a competitive play. The weapon can easily help you to gain advantages while fighting close all long-range combat as you can easily use it for both of them without any major difficulties.
Why Players Prefer This Weapon?
You will find that it has virtually no recoil and its high magazine capacity is another reason why you should choose it while playing in the game. Most skilled players prefer to use this weapon. You can free fire before you go into combat mode with stronger or multiple points.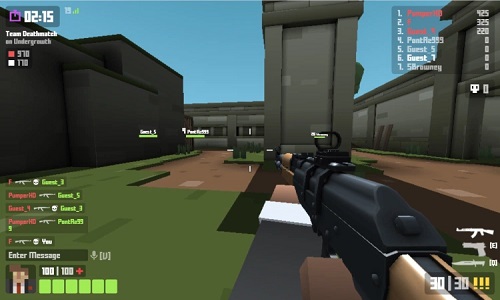 You can hide near the corners and use the free fire option to ensure that you can begin to fire the gun before you go out into the battle which will help you to get better firing speed as you will also have more magazine capacity to avoid reloading the gun before when you are in a battle. Such things will surely help you to gain an advantage while fighting.
So you should consider the Krunker.io Assault Rifle as your first choice of weapon that can help you to battle without any issues. You can enjoy greater compatibility whenever you are using an assault rifle as your primary weapon. You can also use a secondary weapon with the assault rifle or use a knife to ensure that you can get an advantage during close-range combat. If you want to learn other weapons, you should check the Krunker.io weapons list. The biggest rival of this weapon is Krunker.io Shotgun, which is stated by the players.